A Volcano In Hawaii Spewed Out A Pink Ash Cloud In A Rare And Beautiful Event

An earthquake shook the Big Island amid increased activity from Kilauea volcano, causing an unusual pink plume of ash to rise into the air.
On the Big Island of Hawaii, residents and tourists have been on alert after a volcano crater collapsed and hundreds of small earthquakes have rattled the area, increasing the possibility of an eruption.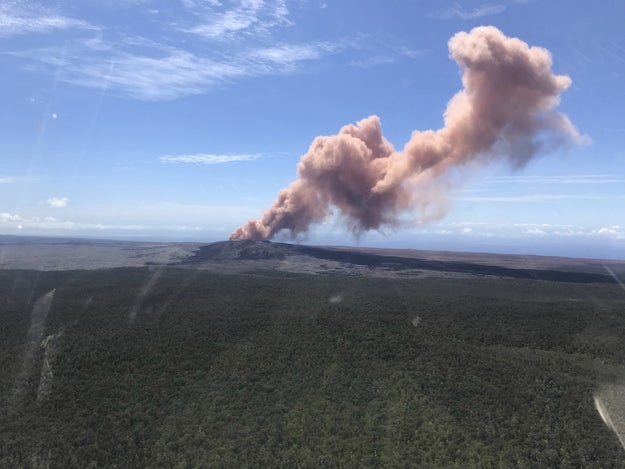 Kevan Kamibayashi / AP
Residents and tourists shared images of the unusual event, which was caused by the strong earthquake sending rocks and debris that are a reddish brown color to rise thousands of feet into the air above the volcano.
The plume dissipated as it drifted southwest, dropping ash along the way.
Janice Wei
The increased seismic activity started Monday when the Pu'u O'o vent, located at Kilauea Volcano's East Rift Zone, experienced a crater floor collapse, causing magma to rush into new underground chambers.
Babb told BuzzFeed News that the earthquake Thursday did not significantly change the volcano's activity and therefore did not warrant an increase of a volcanic threat.
An eruption is possible, although it has not happened yet, Babb told BuzzFeed News.
Residents of Hawaii's Puna, the district where the magma is now flowing underground, have been advised to "remain alert" and should be prepared
to evacuate.
A small section of Hawaii Volcanoes National Park was also closed, although the majority of the new volcanic activity is outside of the area. Hawaii County officials also closed a lava viewing area in Kalapana, located in lower Puna.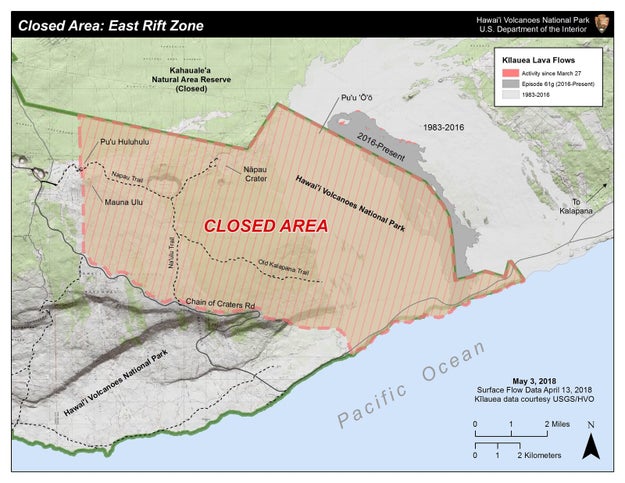 Hawaii Volcanoes National Park
"The magma has remained below ground, but it has migrated down the Rift Zone and it is near residential areas, so there is concern," Babb told BuzzFeed News. "Not every intrusion ends up producing volcanic activity at the surface, but that can happen, so eruption is possible."
LINK: A Volcano Has Erupted Near Homes In Hawaii, Forcing Thousands Of People To Evacuate